1 to 1 Home Tuition Singapore
ATutorAtHome.com is a 1 to 1 home tuition Singapore tuition agency. Our mission is to assist students to acquire experienced tutors to help them to perform academically. We also aid you to get a tutor within your budget. With our commitments, you can rest assured that qualified tutors will be delivered once you submitted your request form. We will provide you with the details and also profile of the tutor. ATutorathome.com is on Facebook too. "Like" us there.
---
Step 1
Request a tutor by calling 88289738 or sending us a request form
Step 2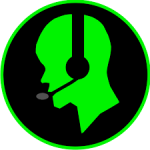 We will contact you and understand more about your requirements
Step 3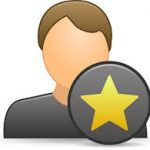 We will shortlist private tuition teacher and bring them to you
---
About Us
ATutorAtHome.com strive to become one of the 1 to 1 Home Tuition Singapore tuition agencies in Singapore. Its objective is to deliver the tutor of your preference. Furthermore, Our tutor database is huge. We offer a range of tutors including Current/Ex MOE teachers, full-time tutors, part-time tutors, University and also Poly undergraduates. Most of all, they are experienced to tutor your child.
Besides the choices we offer, in addition, we listen to your needs. Pertaining to price range, time, location and also tutor's profile, we will fulfill your needs. Most noteworthy, you can be assured that we'll respond within 24 hours.
Why Choose our one to one tuition singapore Tuition Agency
Being a registered company in Singapore, we also have a team of devoted full-time tuition coordinators. They can assist you to find an ideal tutor. They are also friendly and helpful. In conclusion, check out our one to one home tutors fees rate and find an effective home tutor now!
---